Below I answer your most frequently asked questions.
Is your question not answered? Then email your question to info@cobaja.nl
How to determine my ring size
1.Think carefully about which hand and finger you want to wear your ring on, as there is always a difference.
2.Then have your ring size measured at a local jeweler/goldsmith or make an appointment with me so I can properly measure your ring size
3.Do not try to measure your ring size with a piece of paper, this method is not precise enough and I would like you to enjoy wearing the ring for many years, and then made to the right size 😉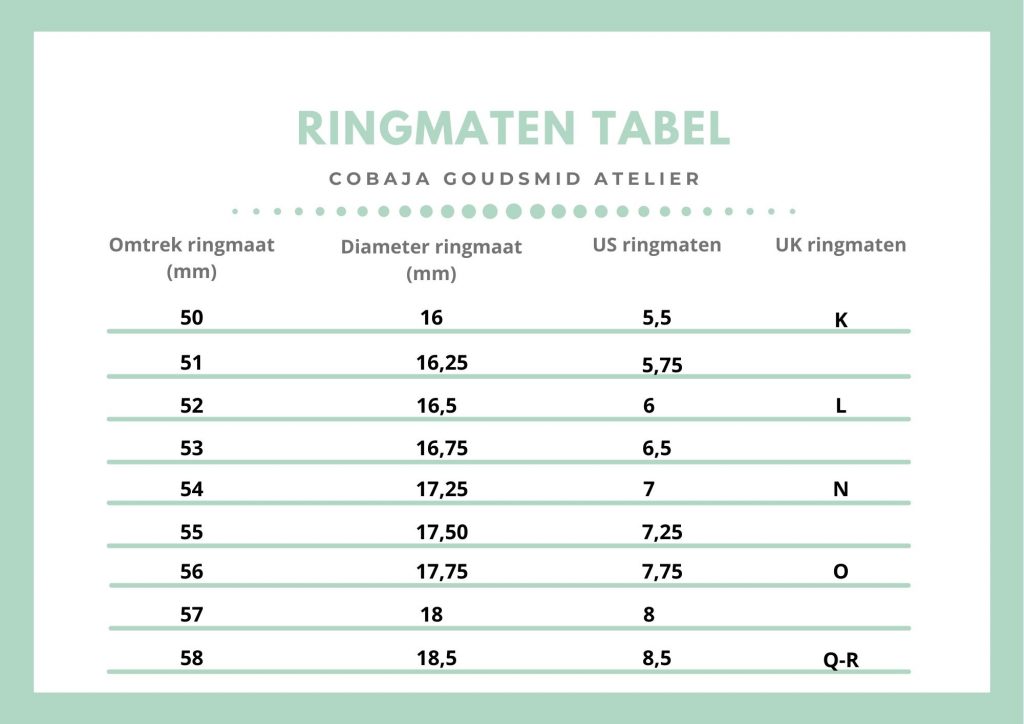 I want to surprise someone with a ring, but don't know the exact ring size
If you want to surprise someone with a beautiful ring, it is understandable that you do not know the exact ring size and on which hand/finger this person will wear the ring.
Please order the ring you wish to give in a size that is in stock and send an email to info@cobaja.nl after placing the order so that I am notified if the ring needs to be enlarged or reduced in the coming weeks.
Note! Is the ring size wrong for the particular person? will not wear these then but contact me right away so I can adjust the size. Because damaged jewelry will not be returned.